At Unitech Machinery, we design, manufacture and install specialist equipment such as powder coating ovens and paint curing ovens. We take great pride in supporting the paint and surface finishing industries – both at home and overseas. We understand that the specifications for your oven will be completely unique, therefore our powder coating ovens for sale are suitable for every application.
Powder Coating Ovens for Sale
We are a Midlands based manufacturer and our range of powder coating ovens and curing equipment is huge. It comprises conventional box and tunnel ovens, with multi fuel options – and a heating temperature range of 40°C to 550°C.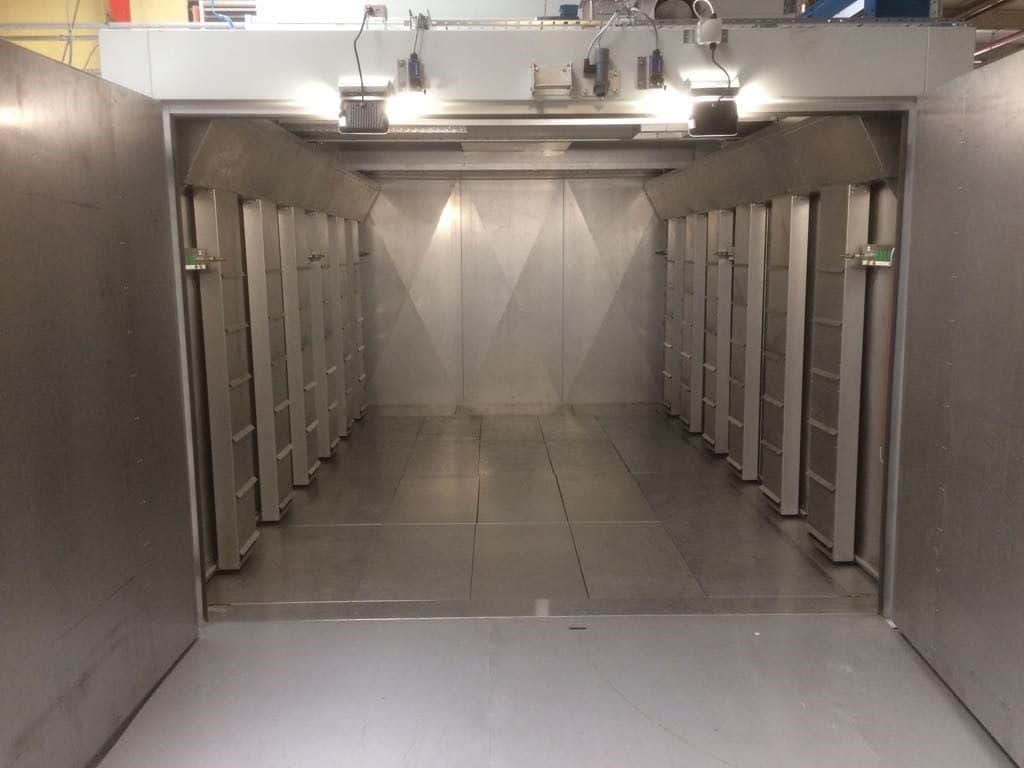 The products and processes we offer vary from heat treatment to the paint curing of all metal and plastic substrates.
We develop ovens for any size, whether its test pieces or heavy-duty construction equipment.
All industrial ovens (including our powder coating ovens) are bespoke and manufactured in-house. This ensures that the design meets your exact requirements.
The equipment we supply can fully integrate with your other plant and equipment. Our ovens provide a long and trouble-free service, at extremely competitive prices!
If you're looking to purchase a powder coating oven – please get in touch with us today and our team will be happy to help!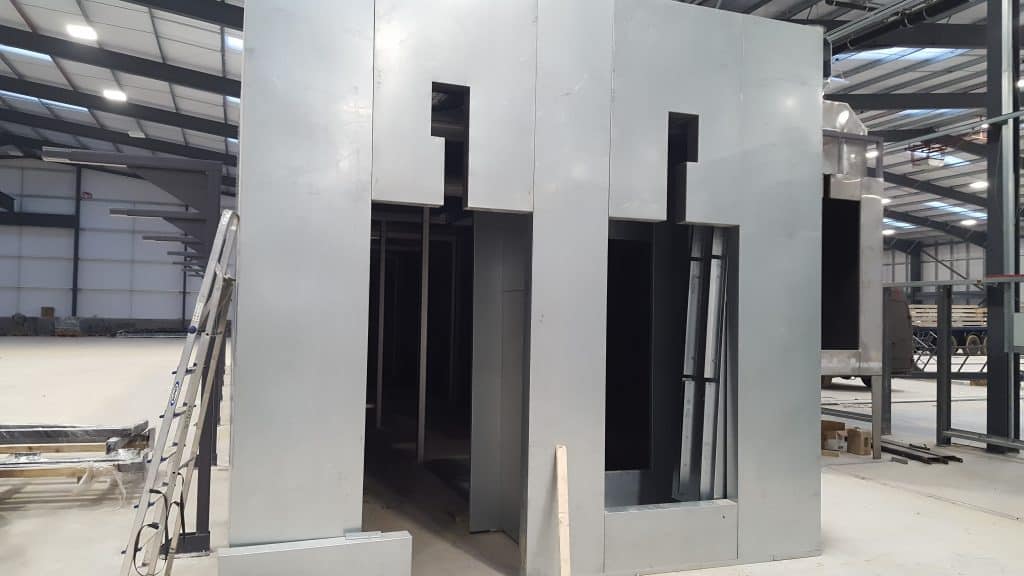 Powder coating is a dry finishing, multi-step process. The three main steps are:
1. Cleaning and preparing a product prior to powder coating.
2. Coating and spraying the product with a fine powder.
3. Heating and curing the product in a special oven (most often known as curing ovens).
Our ovens are designed to improve the strength and durability of a material by accelerating and causing a chemical reaction. It's able to achieve this by raising the temperature of a product to a specific limit. For example, when used in powder coating, the powdered molecules heat to a point where they bond with each other and are able to fully coat the surface.
How does the process work?
Pre-treatment – Before coating the product with powder, it's important to ensure the product is clean and free from any contaminants.
Any pre-existing paint, rust or other abrasive materials need to be removed in order to complete the surface preparation. This process is completed using compressed air and is carried out in a safe, efficient enclosure for abrasive blasting.
A water wash spray booth can be used if the product is covered in any residue.
Hot water or steam is used to clean and rinse the product to improve finish quality.
As a further precaution, our drying ovens can be used to heat up and evaporate any remaining water from the recently washed product.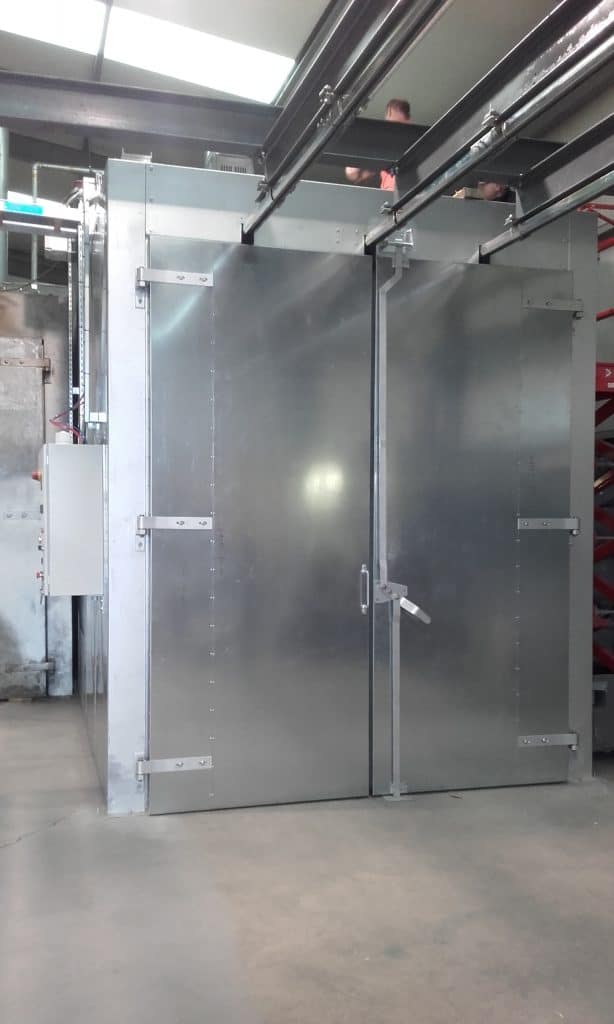 Application – Depending on the type of product being coated (and to get a quality finish), you'll need a spray booth which is configured to your needs.
Our spray booths provide well lit areas for the application of powder coating and are manufactured with exhaust fans to contain and filter overspray. The whole process is completed using a professional powder coating gun which offers reliable results.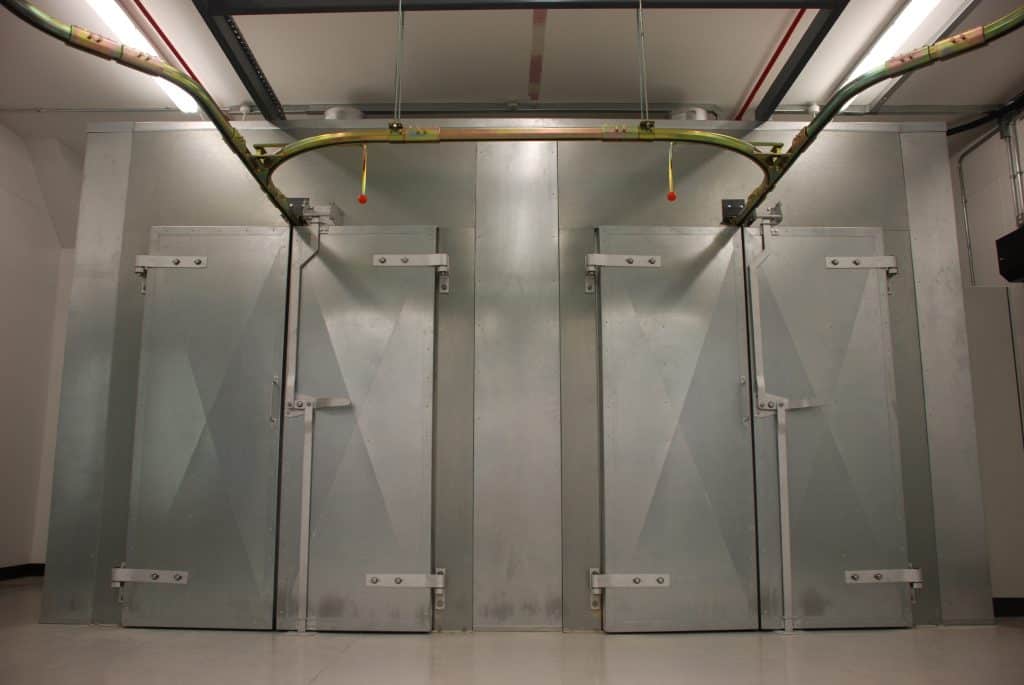 Curing – Once the product is powder coated, it's moved inside a powder coating oven where the temperatures can range from 40°C to 550°C. The product is then heated up to a certain temperature with it stabilising for a set period of time.
When the curing process has finished, the product is removed and allowed to cool before handling.
Numerous of our ovens are successfully being used across the UK and abroad. Below are a few examples of our most recent projects.
Powder Curing Oven

A replacement oven for a renowned Midlands based coating specialist.
Powder Coating Facility

A powder coating facility for a leading supplier of innovative sign solutions.
All powder coating ovens for sale are available for enquiry – please contact the team today on 01543 685565. Alternatively, fill out the request form below and a member of our friendly team will be in touch.