At Unitech Machinery, we have a vast range of ancillary equipment and industrial spray booths for sale.
We design, manufacture and install this equipment to ensure that we can accommodate a wide range of products. From simple preparation rooms, to large spray booths for commercial aircraft parts, we can provide a purpose built solution to suit your exact needs.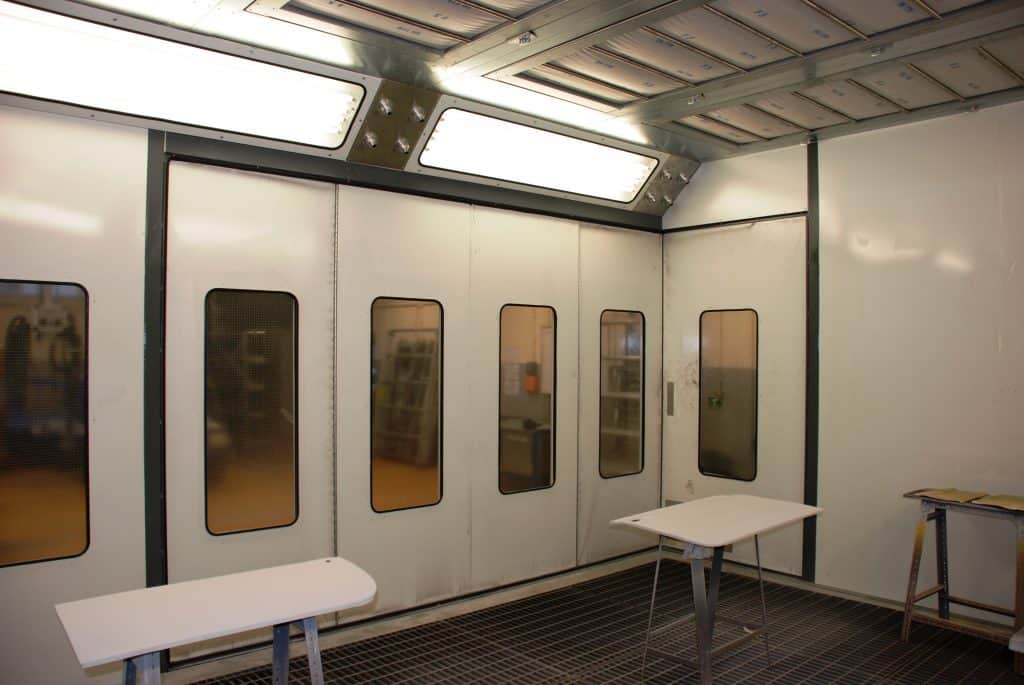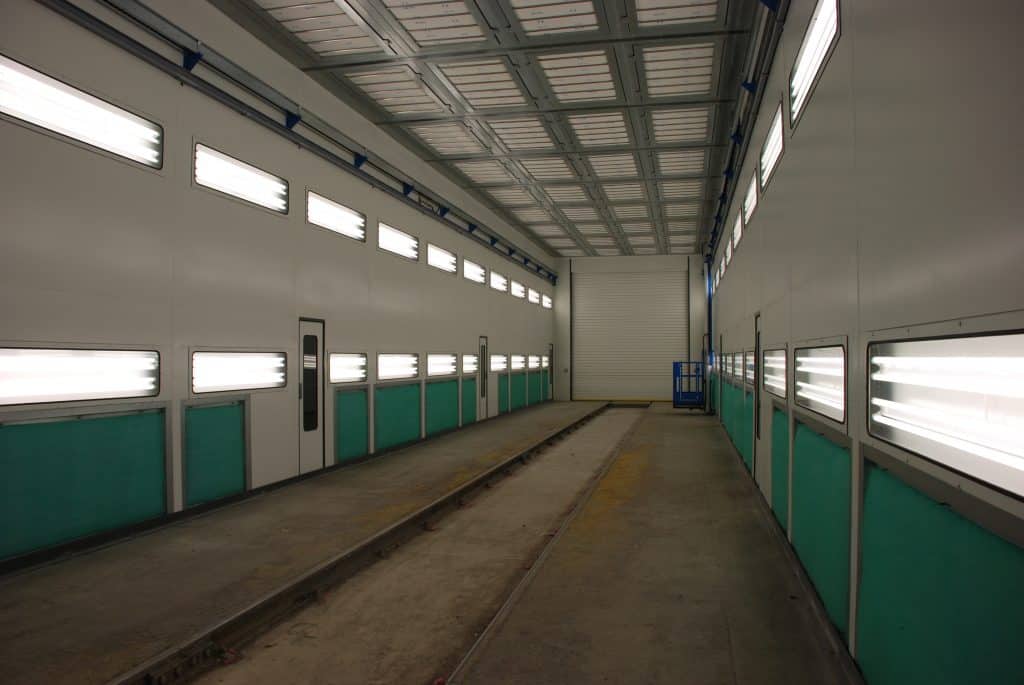 Industrial Spray Booths for Sale
Our full range comprises:
Dry filter extraction units.
Dry filter spray booths and rooms (open fronted and enclosed).
Water wash spray booths (open fronted) with rear water curtain. Pumped and pumpless.
Enclosed underfloor extraction systems.
Large industrial dry filter spray booths for aircraft, railway carriages and other large equipment.
Downdraft spray booths for aircraft, railway carriages and construction equipment.
Wastewater treatment facilities.
Our products can be small one-off booths for manual applications, to precision automated systems featuring robotic material application. This could also include multi-component material mixing / delivery and sophisticated handling equipment – all backed up with state of the art control systems.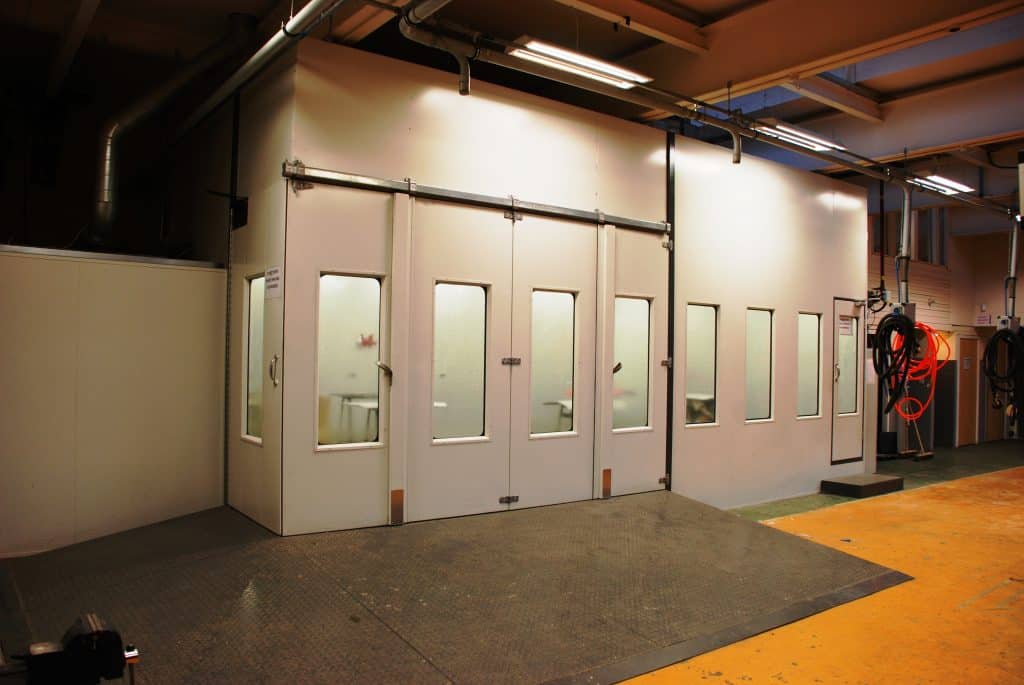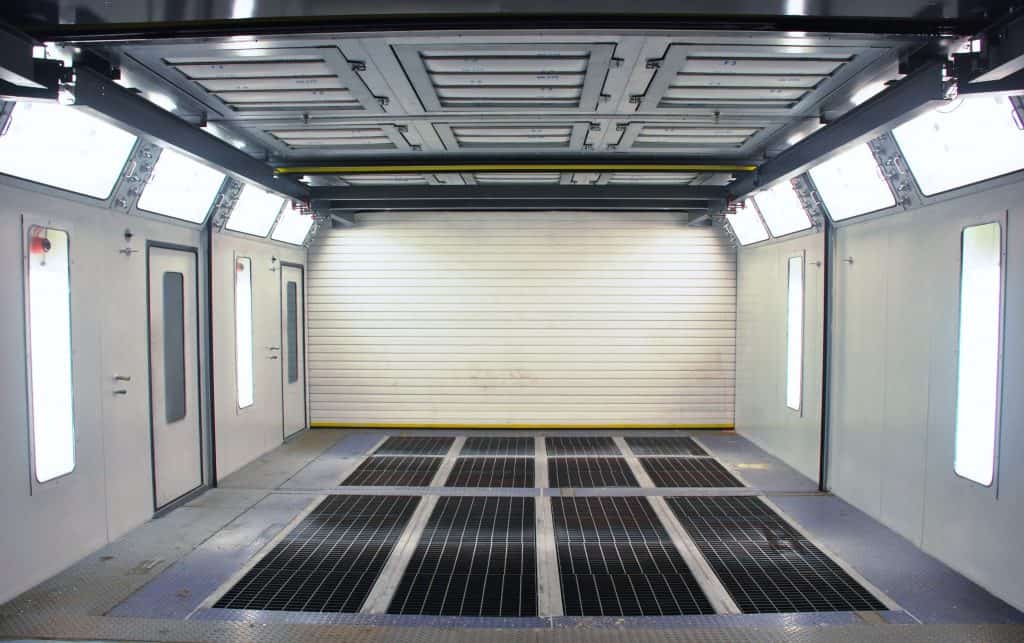 We offer support equipment such as air replacement plant, sludge coagulation systems, paint kitchens and mix rooms, de-ionisation and application equipment.
We will advise, consult and design the concept needed to paint your parts in the most effective and economical way. This goes for all types of surface finishing, surface preparation and paint drying projects.
We will complete a design concept with one of our experienced design teams to help ensure we meet your exact specifications. Whatever the process, Unitech Machinery will provide a solution.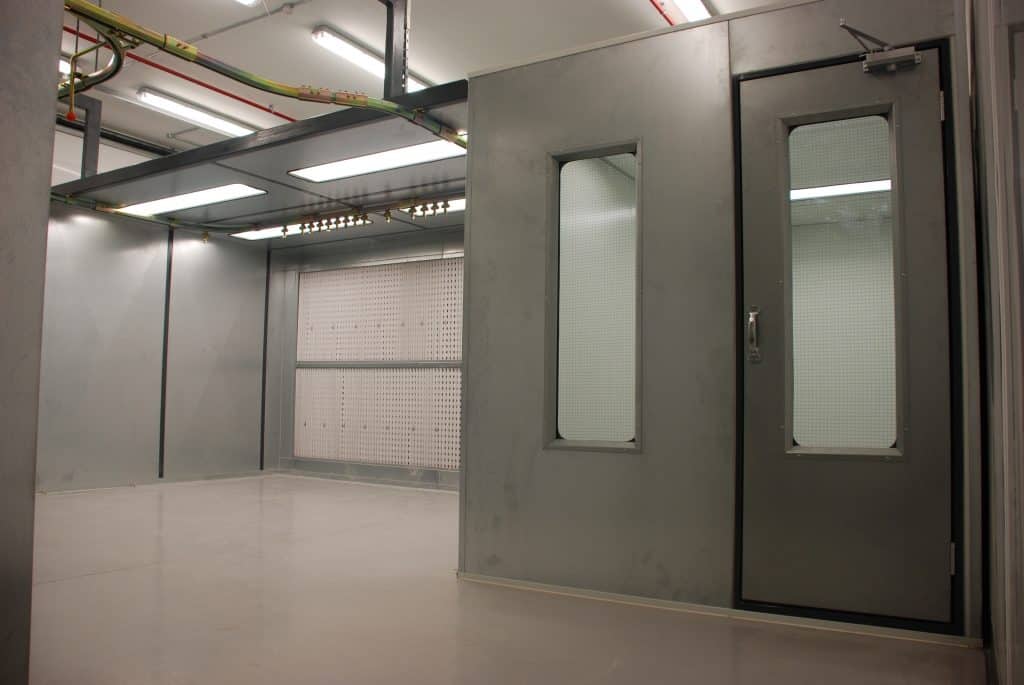 The primary purpose of a dry filter spray booth is to maintain safe airflows, extracting potentially harmful fumes and particulate matter away from the operators.
It then passes through a filter system prior to discharge into the atmosphere.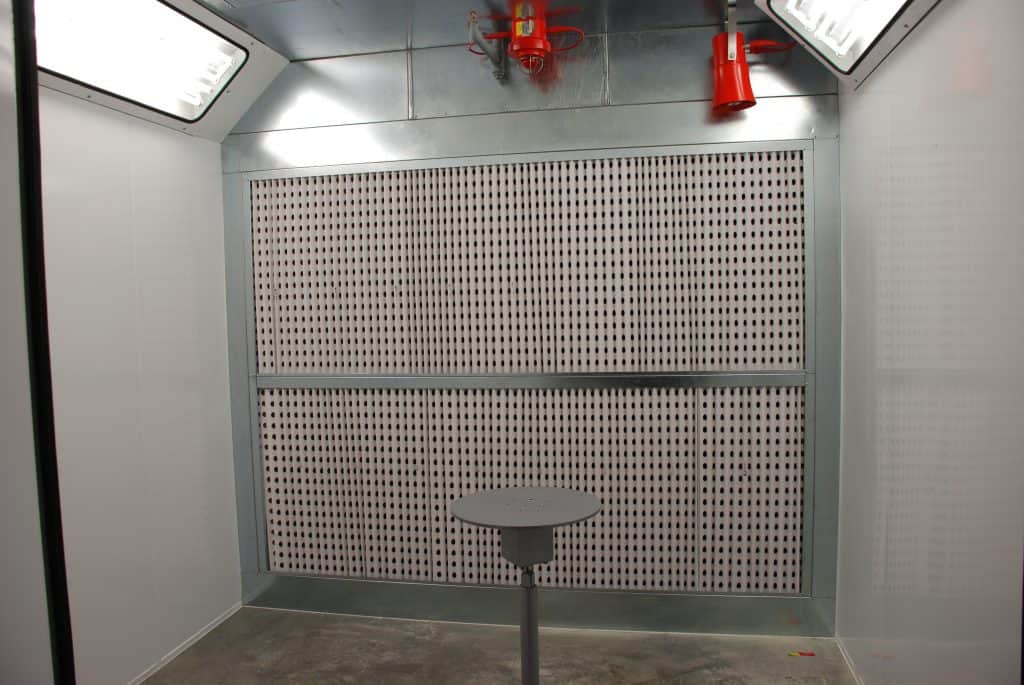 They are designed to create efficient, effective (and most importantly) safe working environments for both the operators that use them and other personnel in the vicinity.
Inferior designs and poor extraction systems lead to poor quality and hazardous working conditions for people in and around the booth.
All our booths provide full compliance with the relevant performance and Health and Safety legislations.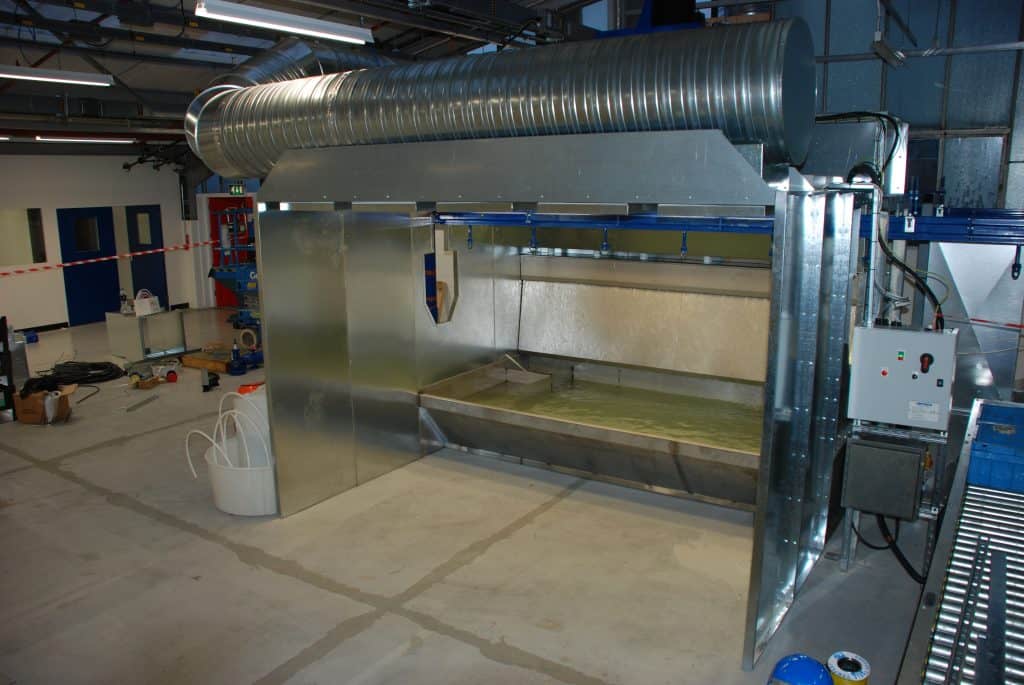 Our water wash spraybooths provide an efficient air scrubbing system, using both pumped and pumpless methods of operation.
The water scrubbing action effectively removes particulate matter from the airstream, whilst banks of eliminators remove excess moisture prior to discharge into the atmosphere.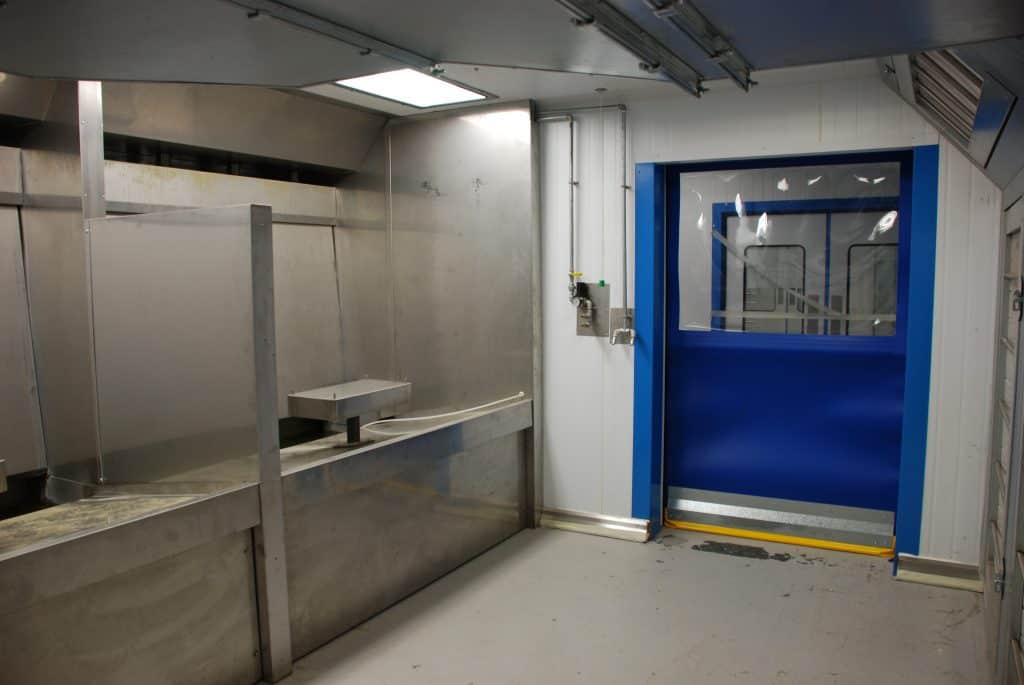 Each booth we produce is highly effective and is a great choice for high throughput environments where constant performance is essential.
Industrial Spray Booths Gallery