Water Wash Spray Booth Solutions
We provide high quality water wash spray booth solutions, constructed from high grade stainless steel to suit a range of manufacturing requirements. In particular, they are ideal for manufacturing processes with an extremely high rate of production.
Water wash spray booths are designed to prevent the overspray of materials: for example powder coating and spray painting applications.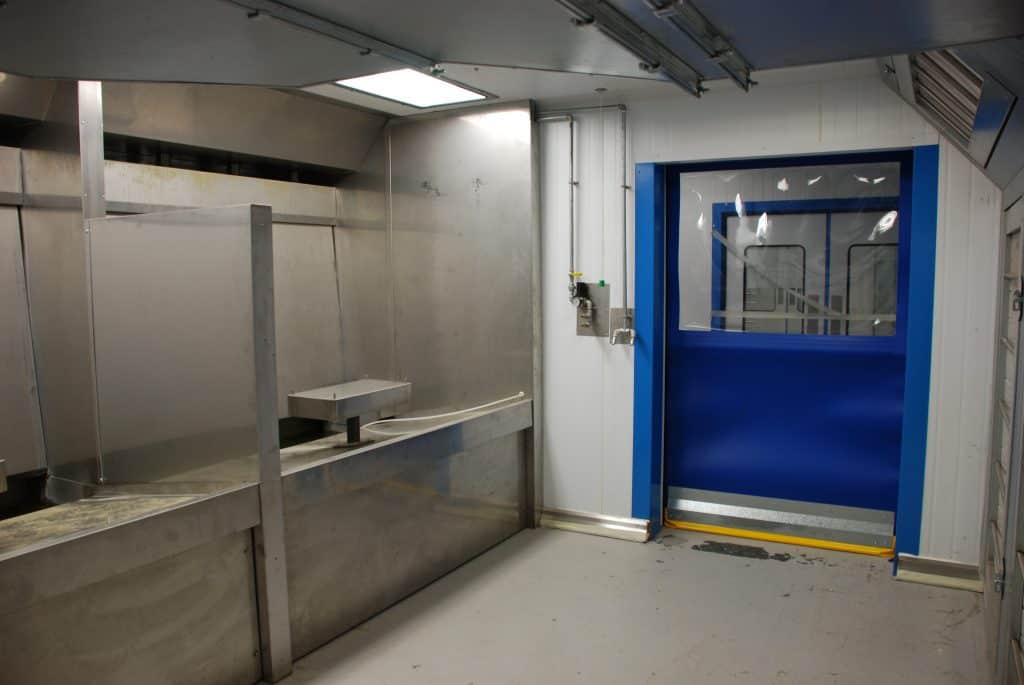 Our water wash spray booths use the latest technology to eliminate paint from the air (as well as dust and fumes) – enabling you to maintain a thoroughly safe and clean working environment. They provide an efficient air scrubbing system, using both pumped and pumpless methods of operation. The water scrubbing action effectively removes particulate matter from the airstream, whilst banks of eliminators remove excess moisture prior to discharge into the atmosphere.
Standard Water Wash Spray Booth Systems
Similar to a dry filter spray booth, a standard water wash spray booth uses water instead of exhaust filters to efficiently catch any overspray. The spray is collected and trapped in a curtain of moving water, which is then flushed into into a collection tank below – allowing waste to be easily removed on a continual basis.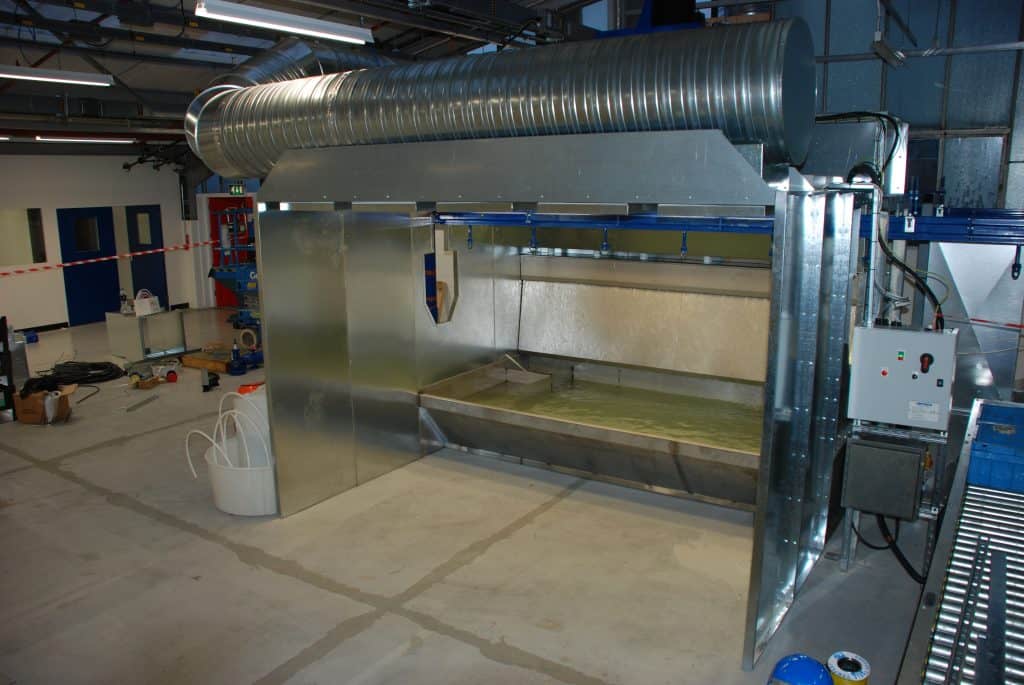 At Unitech Machinery, we give you the best quality industrial spray booths at the most economic price. Our equipment is constructed from corrosion resistant stainless steel, giving you a spray booth which is long lasting and requires very little maintenance.