We can offer products and processes that range from heat treatment, to the paint curing of all metal and plastic substrates. We develop industrial ovens for any size. So whether it's test pieces or heavy duty construction equipment, we can help.
All ovens (including our powder coating ovens) are bespoke. This ensures that the design and manufacture which is completed in-house, meets the client's precise requirements. The equipment that we supply fully integrates with our client's other plant and equipment. Our industrial ovens provide a long and trouble free service, at a realistic, competitive price.
All heating options are included across our ovens range. All with bespoke control systems and energy saving designs.
Catalytic Infra-red Ovens
IR Drying of paints – with Sunkiss Matherm. As part of our range, we supply catalytic infra-red ovens. Since the 1950's, Sunkiss Matherm of France has used catalytic heated panels to heat large open areas (such as places of worship), utilising the organic properties of catalytic combustion. This progressed into the curing of paints, dyes and inks. In fact, any organic product that is heated to accelerate the cure time.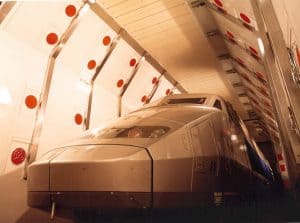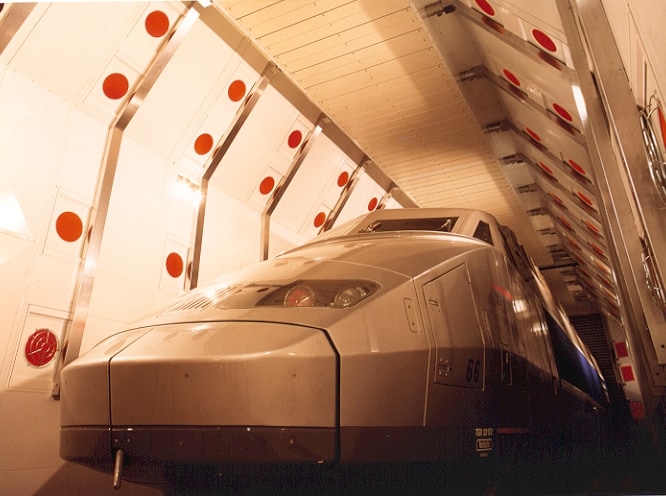 One principal advantage is the reduction in 'flash off' time. Normally, 'flash off' is used on wet paint and it prevents the encapsulation of solvents beneath the surface of the paint. As they pop out during the curing process, it creates surface defects.
Catalytic IR has no such problem with solvents. Instead, it drives them out during the curing process. This then became the trademark for the original thermoreactor ovens.
Unitech Machinery is the UK & Ireland integrator for thermoreactor catalytic infra-red ovens. We design the whole project, with the thermoreactors coming in from France. We have worked with Sunkiss Matherm on projects such as Leyland Trucks, the biggest thermoreactor oven in Europe.
For more information about our infra-red thermoreactor ovens:
Click here to download a PDF from our international partners, Sunkiss Matherm Radiation.
Click here to download our information sheet about the advantages of infra-red thermoreactor ovens.
For further details on our industrial ovens, contact the team today on 01543 685565. Or alternatively, fill out the request form (at the bottom of the page) and we'll be happy to help. We also provide a range of specialist application ovens, so get in touch!